Going Cashless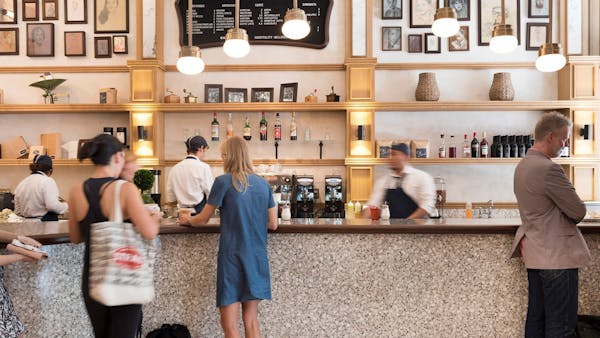 By Danny Meyer
Originally published on Linkedin. View Original.
These days, if you live in a major city and you frequent coffee shops or quick-service restaurants, you've likely encountered a growing number of establishments that no longer accept cash. In New York City, some of the most popular quick-service chains—including Sweetgreen, Dos Toros, and Tender Greens—accept only electronic forms of payment. Among our Union Square Hospitality Group restaurants, four are now cashless (Daily Provisions, Martina, Caffe Marchio, and Tacocina), and we have others on the way.
Printed US currency clearly states that "this note is legal tender for all debts, public and private." But we're unaware of any federal law that requires private businesses to accept it, and with the growing ubiquity of plastic and mobile payment, many businesses are choosing to eliminate cash from their operation entirely.
Here's why we've already made that switch in some of our businesses, and plan to do so in more:
Safety: We've mitigated the very real security risks associated with having large quantities of cash on-site, so we can become a safer place for our team and our guests.
Efficiency: We've streamlined our operations, eliminating cash-counting, and facilitating easier shift transitions (team members can jump on the register without the time-consuming security steps involved in cash-tray change-outs.)
Speed: Without handling cash and making change, we can serve more guests in far less time, meaning you spend less time waiting in line to place your order and pay.
We know that some have raised concerns about the socioeconomic implications of operating a cashless business. By not accepting cash, a restaurant may be excluding prospective guests who do not have a bank account. And we might be inconveniencing guests who simply don't have their credit/debit on them at the time. That's certainly not our aim.
We take these hospitality concerns very seriously and carefully weighed them when initially embarking on this process. But as an organization devoted first and foremost to our employees, we determined that the benefits for our team—particularly their safety—outweighed the unintended side-effects for a small segment of our guests.
As with any operational change that may impact our guests, we welcome feedback and will of course strive to show hospitality to everyone who comes through our door. We have empowered our team members to assess each situation on a case-by-case basis with the ultimate goal of taking care of everyone. Policies can be broken in the name of hospitality, and if someone wants to enjoy our food and drink, yet is only able to pay with cash, it is unlikely that we would turn them away.