You're reading Team USHG, a biweekly series of spotlights of our team members. From their hobbies outside the kitchen, to their favorite restaurants, get to know the team members who make it all happen.
Happy Father's Day! At USHG, we're committed to supporting our colleagues who balance work with parenting. Today, we'd like to introduce you to a few of the incredible dads who share their gifts with us every day!
Danny Meyer
Founder and CEO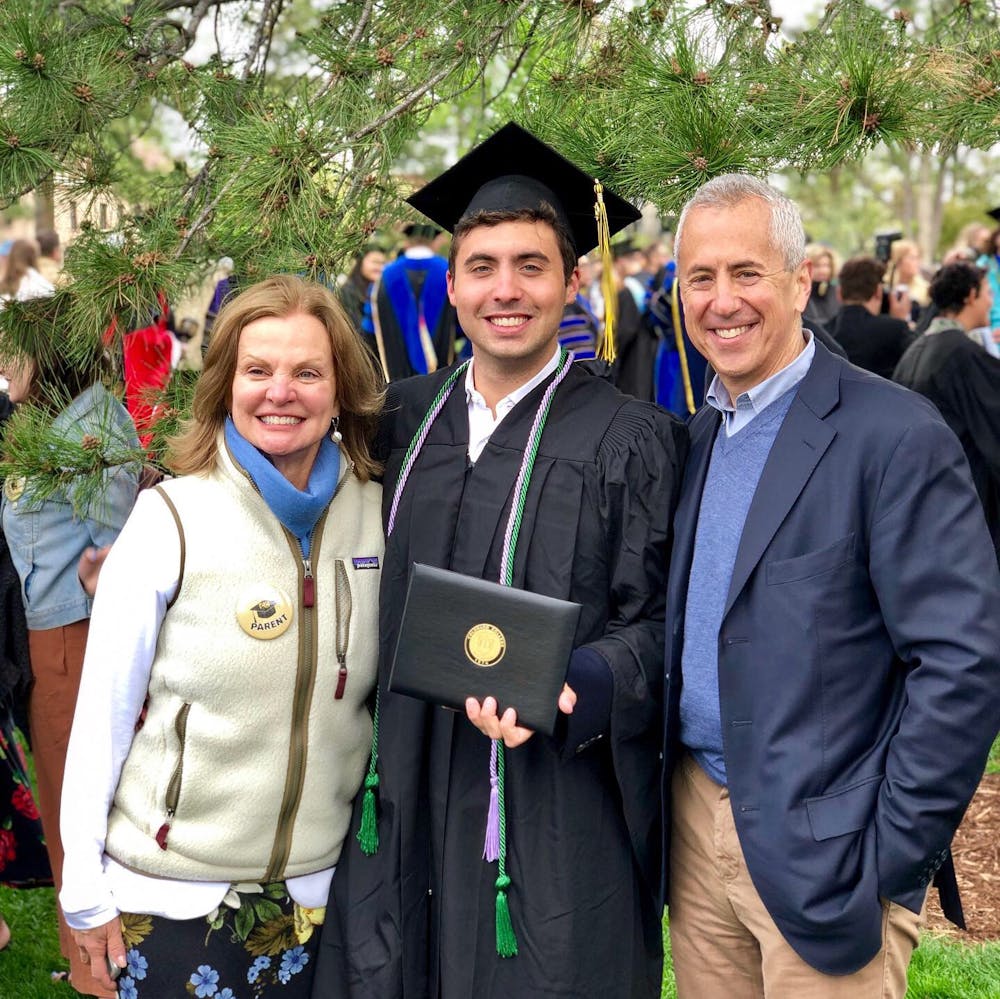 "Some of the most important lessons I've learned as a dad have also made me a better leader at work: you don't need to have all the answers, and in fact sometimes it's better to just be a good, engaged listener. And it's far more important to make my kids feel heard than to necessarily agree with them. Above all, the 26 years (and counting!) of parenthood have enriched my life and put every possible business challenge into perspective. I'm grateful that I've been able to grow as a parent, partner and professional at the same time, and proud of our culture where my USHG colleagues can do the same."
Alan Zurita
Art Food People Operations Manager
"Our third child, Keira, was born just a few weeks ago and it was extraordinary being home to enjoy a full house! While taking time off previously required picking up extra, supplemental shifts, it's amazing to know that I'm now able to take advantage of USHG's parental leave.
Having worked in the hospitality industry for many years, it's only natural that my love for it has rubbed off on my family. My kids often pretend we are at a 'fancy restaurant' at home, setting the table, and asking for beverage preferences. I'm looking forward to many 'fancy dinners' this summer with my party of 5!"
Chip Wade
President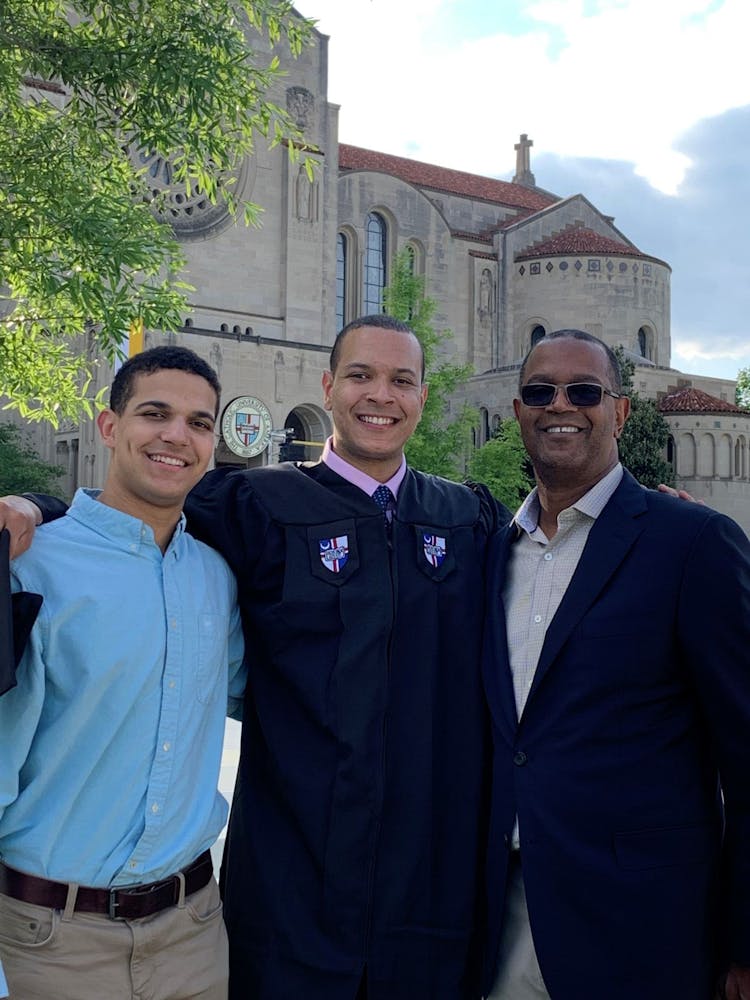 "Being a dad to my two sons, Mitch and Andrew, has hugely impacted my leadership style. Not only have they taught me to be a better listener, but also to be more patient and accepting. They have unique personalities and opinions, from which I've learned to be more understanding of different views at work. I try to lead in a way that people want to both follow and emulate, both professionally and as a father. For me, it's so special to see a connection I've made, or impact I've had on someone else's life. I'm proud to watch my sons grow more and more interested in and curious about business, largely influenced by my career.
Recently, I experienced the ultimate 'proud dad moment'. A few weeks before my first day at USHG, Danny and I led a fireside chat for all USHG employees to get to know me and to hear more about my background, interests, and passions. On my first day, Andrew texted me saying he watched our chat online and that he was very proud of me and excited about my new opportunity. I was moved that he spent an hour to watch and that it had resonated with him in such a way that he felt compelled to send me that message. It touched me to know that I'm more than just his dad, but also a role model."
Bobby Quintal
Director of Business Development and Consulting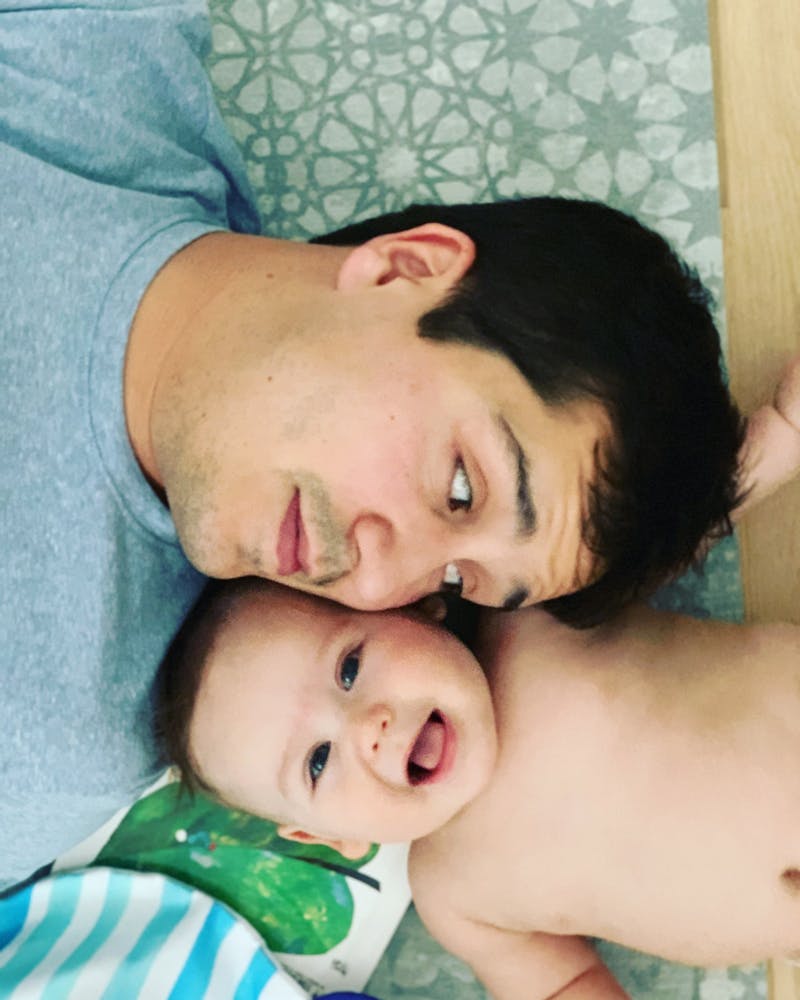 "Being a dad is the best thing in the world, and I'm lucky that USHG values family and work-life balance. For the past 10 months, the best part of my day is coming home to hang out with my son, Robert, feed him, and then put him to bed. And now that he is getting older, we're able to take advantage of all the great things NYC has to offer, like afternoon tacos at Tacocina after baby swim lessons (which are hilarious). USHG has made becoming a parent just that much more enjoyable!"
Kyle Mccullers
Operations & Administrative Coordinator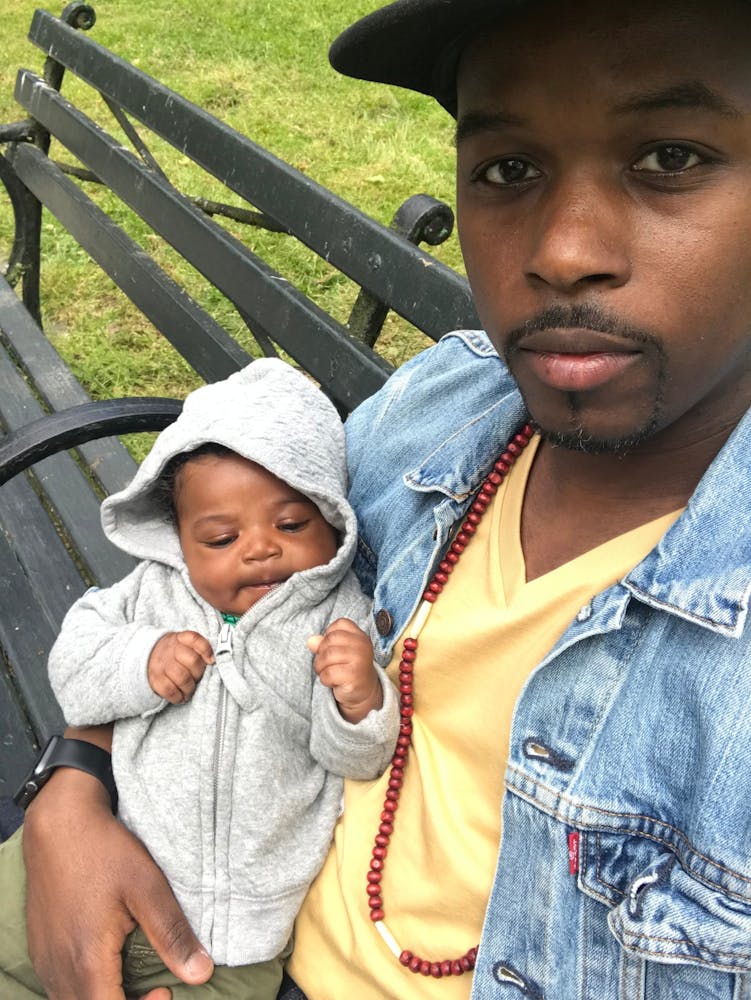 "When USHG announced its Parental Leave policy, I was not thinking about being a dad. So, it was lost on me how impactful it was to have a generous universal policy for anyone who is a new parent to spend significant bonding time with their child. When we learned that we'd be having a child and it dawned on us that for the first 3 months of his life we'd both be able to be home with him, and not just my wife, we were elated and happy to take advantage of USHG's best benefit for parents! Bonding with Kenzo has been great and we are thankful to USHG."
Mark Leavitt
Chief Investment Officer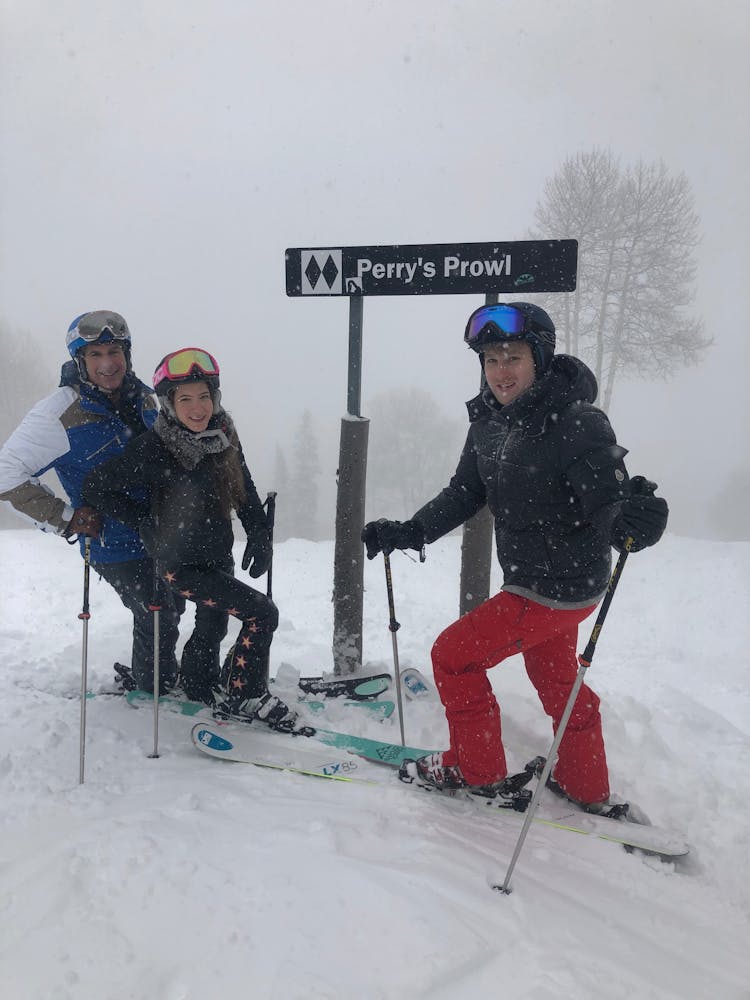 "Father's Day is a special time for me because it reminds me of my 89-year-old father. He is an amazing role model and always around to support us. He never missed a sporting event, concert, or anything else we were doing. He taught me to love food and wine, which is something I have passed on to my son, Alec (who also works at USHG) and daughter, Perry.
While it is great to see Alec in the office from time to time, he and his sister are much happier when we are on a ski slope together! Through the years, we have had many amazing celebrations at USHG restaurants, including my 60th birthday dinner with family and a few close friends in the alcove at Union Square Cafe. Happy Father's Day to all the USHG Dads!"
Evan Tessler
Sous Chef at Manhatta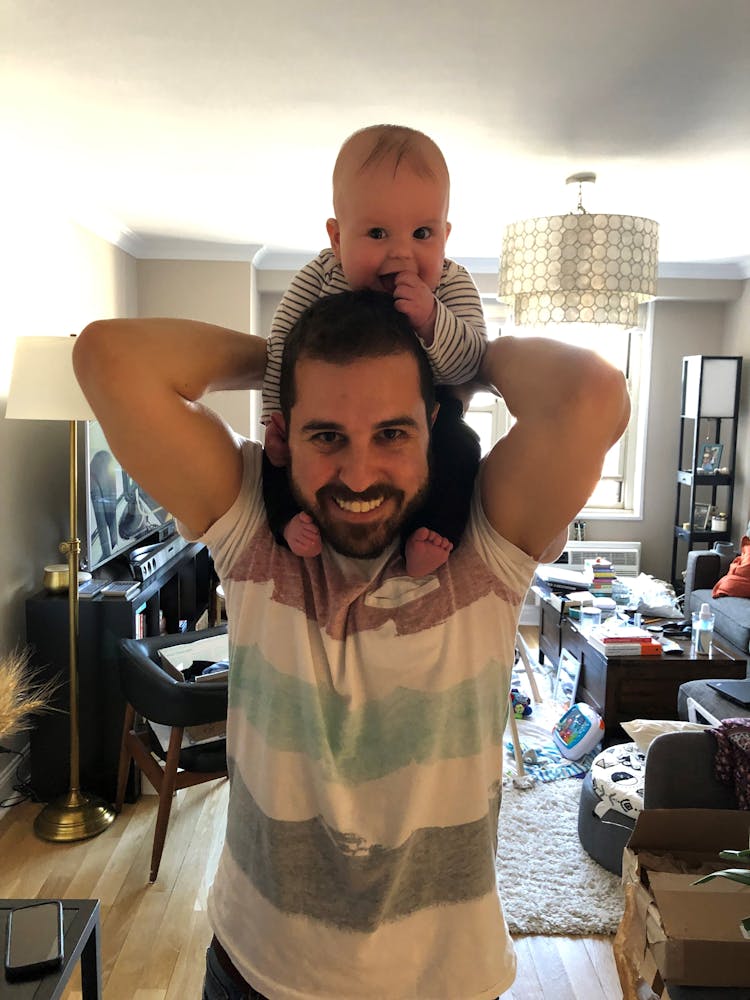 "My son Max was born last November, and my wife and I were nervous and excited about becoming first-time parents. The knowledge that I was going to be home with her, helping and supporting (and with a paycheck!) was extremely comforting. The USHG parental leave program was truly an amazing experience and made me love working for this company even more than I already did. Having the extended time off and knowing my team at Manhatta was covering for me while I was learning to become a parent allowed me to really enjoy those first few months. With us both at home, we were able to take turns napping and showering and caring for Max. This in turn allowed us to be slightly less drained as new parents and really be present for all those little special moments. It was such a wonderful time that we got as a new family.
It was tough leaving Max to come back to work but I realized I had my second family both here at Manhatta and with our larger USHG family. My Manhatta team has really helped me balance my work with being a new parent. I wake up with Max every morning and we play for an hour before I have to leave for work and know I'll spend 2 full days with him each week. We go on long walks around the city. I take him to the Saturday Farmer's market where he checks out all the veggies and the people and then we go home and I cook for him (and of course my wife). Max loves the sweet potatoes the best, but I am working with him to see how tasty the English peas and carrots can be too! In the afternoons I sit him in his chair and he gets a kick out of watching me cook and blend and move around our kitchen. He'll definitely be a future Kitchen Counter guest!"
Learn more about USHG's parental leave and other benefits here.