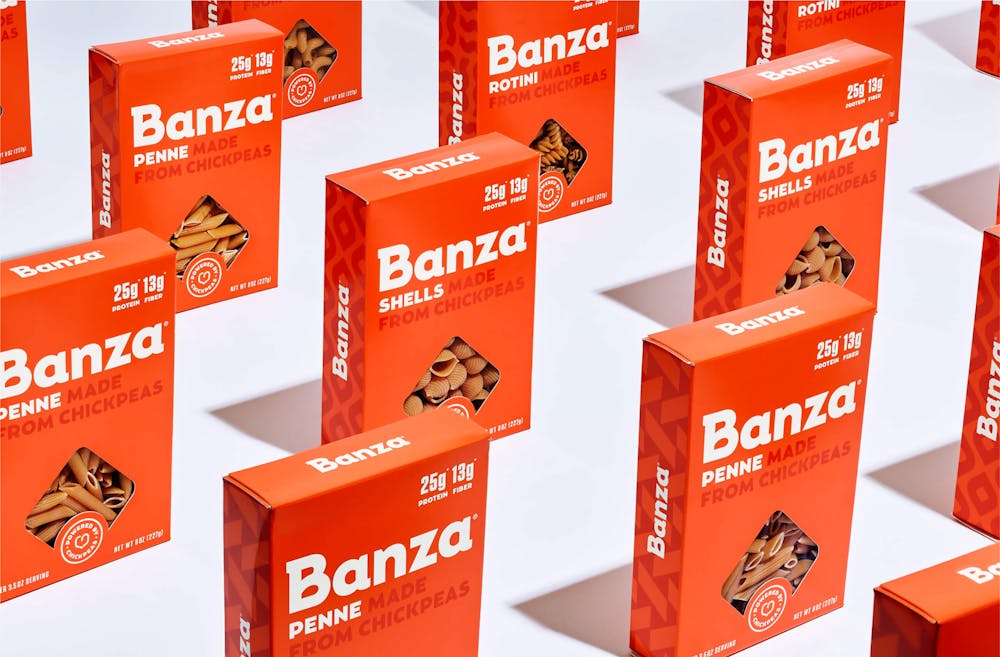 "Banza, the fastest growing pasta brand in the country, today announced $20 million in growth funding, led by Enlightened Hospitality Investments — the growth equity fund affiliated with Danny Meyer's Union Square Hospitality Group – and Prelude Growth Partners — a consumer product goods focused growth equity fund. The capital will primarily be used to grow Banza's team, support marketing efforts and commercialize its product pipeline.
"Brothers Brian and Scott Rudolph launched Banza in 2014 to make nutritious food more accessible in the U.S. by reimagining comfort food classics traditionally made with wheat, corn, and rice, with chickpeas, one of the most efficient and sustainable protein sources on the planet.
"'It's hard to imagine more impactful partners than EHI and Prelude, given their unique strengths across foodservice, brand building, and team culture,' said Brian Rudolph, CEO and Co-Founder of Banza. 'Their combined expertise will help us realize our mission of making nutritious, sustainable foods more accessible.'"
About Banza
Banza, founded by brothers Brian and Scott Rudolph, is the fastest growing pasta brand in the U.S. On a mission to make nutritious food more accessible, Banza reinvents your favorite comfort foods using chickpeas. Banza's long term ambition is to fill the gap, by transforming legumes into the foods we know and love, like pasta, mac and cheese, and rice.
Since launching in retail in 2014, Banza pasta has expanded to over 12,000 stores nationwide and is the fastest-selling pasta at both Whole Foods and Target. The brand has gained recognition as one of TIME Magazine's Best Inventions of 2015, and been featured in the New York Times, The Today Show, and Good Morning America.
About Enlightened Hospitality Investments
Enlightened Hospitality Investments (EHI) is a value-added strategic investor formed to leverage the brands, businesses and team of Union Square Hospitality Group to identify growth potential and investment opportunities in both internal and outside ventures. EHI partners with portfolio companies to provide strategic direction, operational expertise, increased visibility and access to relationships, resulting in significant value creation for all stakeholders.