Celebrating 25 Years at Gramercy Tavern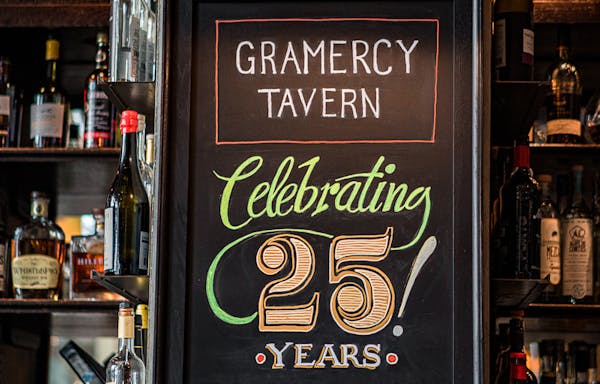 In July 2019, Gramercy Tavern celebrated its 25th-anniversary. Gramercy Tavern's enduring legacy has been built by the team, guests, community, and suppliers who have made Gramercy Tavern a truly special place throughout the past quarter century. It couldn't have been done without you!
All year, we're marking this special milestone in the restaurant and beyond. Check out some of the celebrations that have already taken place, and what else is going on at Gramercy Tavern through the end of the year.
Celebrate with us:
Past Celebrations: