We look forward to hosting you for delicious menus, takeaway feasts, and celebrations throughout the holiday season.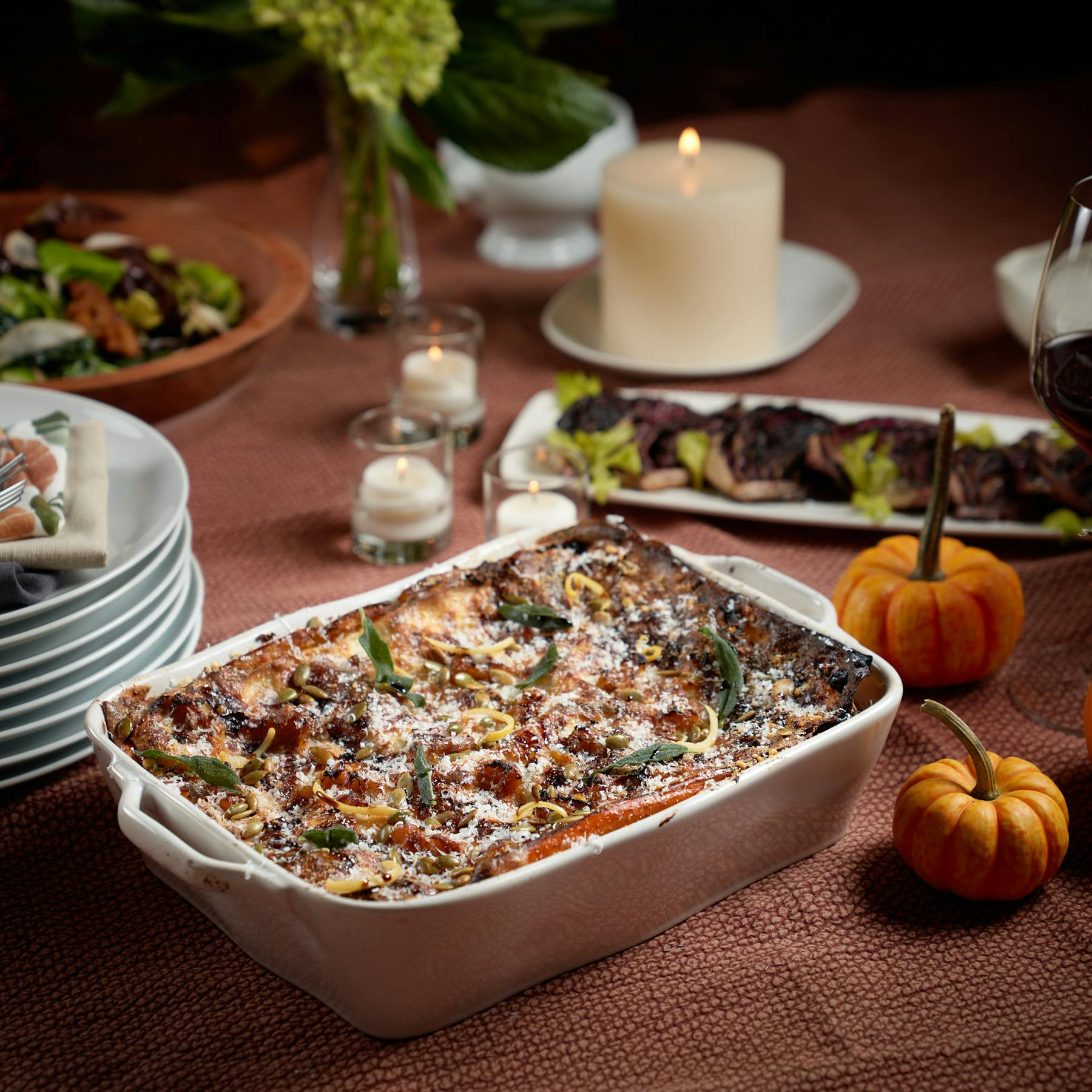 Pick up one of Chef Lena Ciardullo's Pumpkin Lasagnas. Served in a roasted pumpkin shell, the Pumpkin Lasagna features layers of ricotta, provolone, Grana Padano, pecorino, roasted pumpkin puree, Tuscan kale, house-made pasta, and bechamel topped with preserved lemon, pepitas, crispy sage, and balsamic vinegar. It makes a stunning (and delicious!) addition to your holiday table
Order Pumpkin Lasagna for pickup →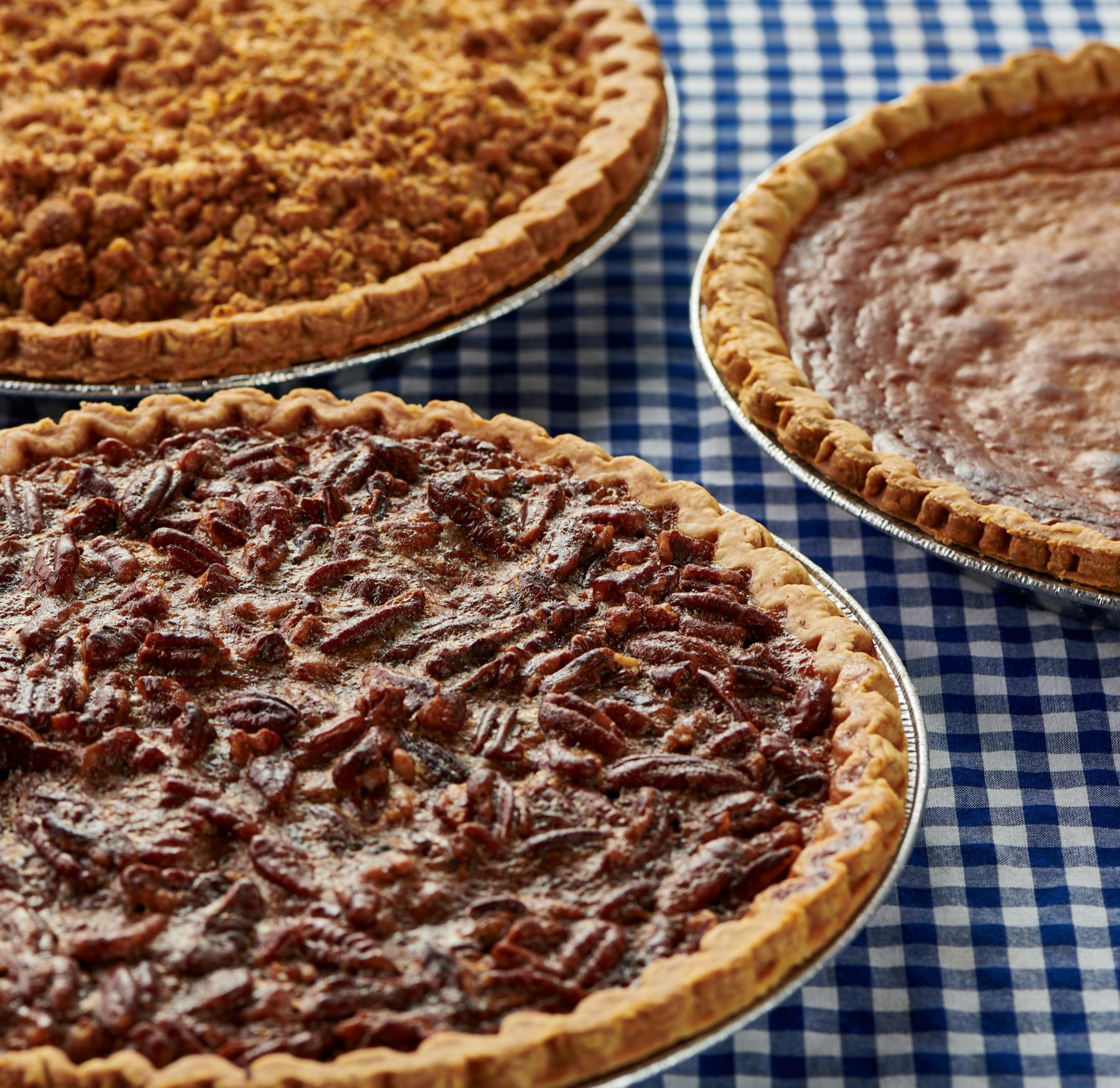 Blue Smoke's pies and beverage packages are available to pickup in Battery Park City. Choose from our Apple Crumb Pie, Sweet Potato Pie, and Bourbon Pecan Pie alongside draft beer, house-bottled cocktails, and bottles of wine.
Order for pickup from Battery Park City →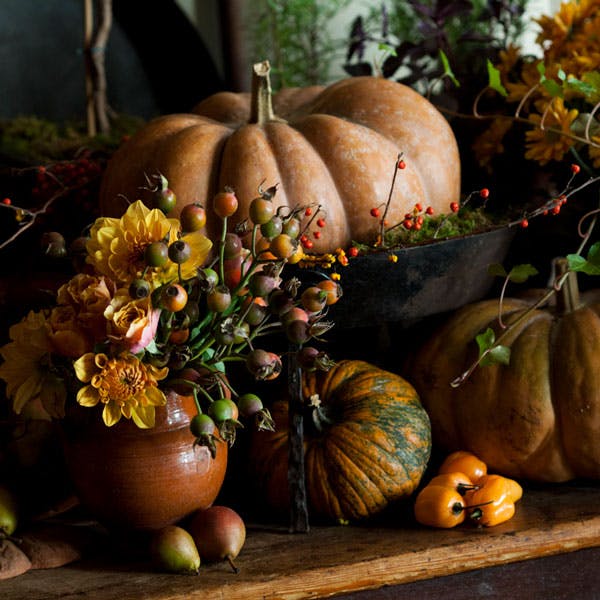 Pickup a festive a la carte menu with all the accouterments from Gramercy Tavern. Chef Mike Anthony's menu features holiday classics like Turkey, Cranberry Sauce, and Dressing as well as tavern favorites like our Mushroom Lasagna, and Braised Beef.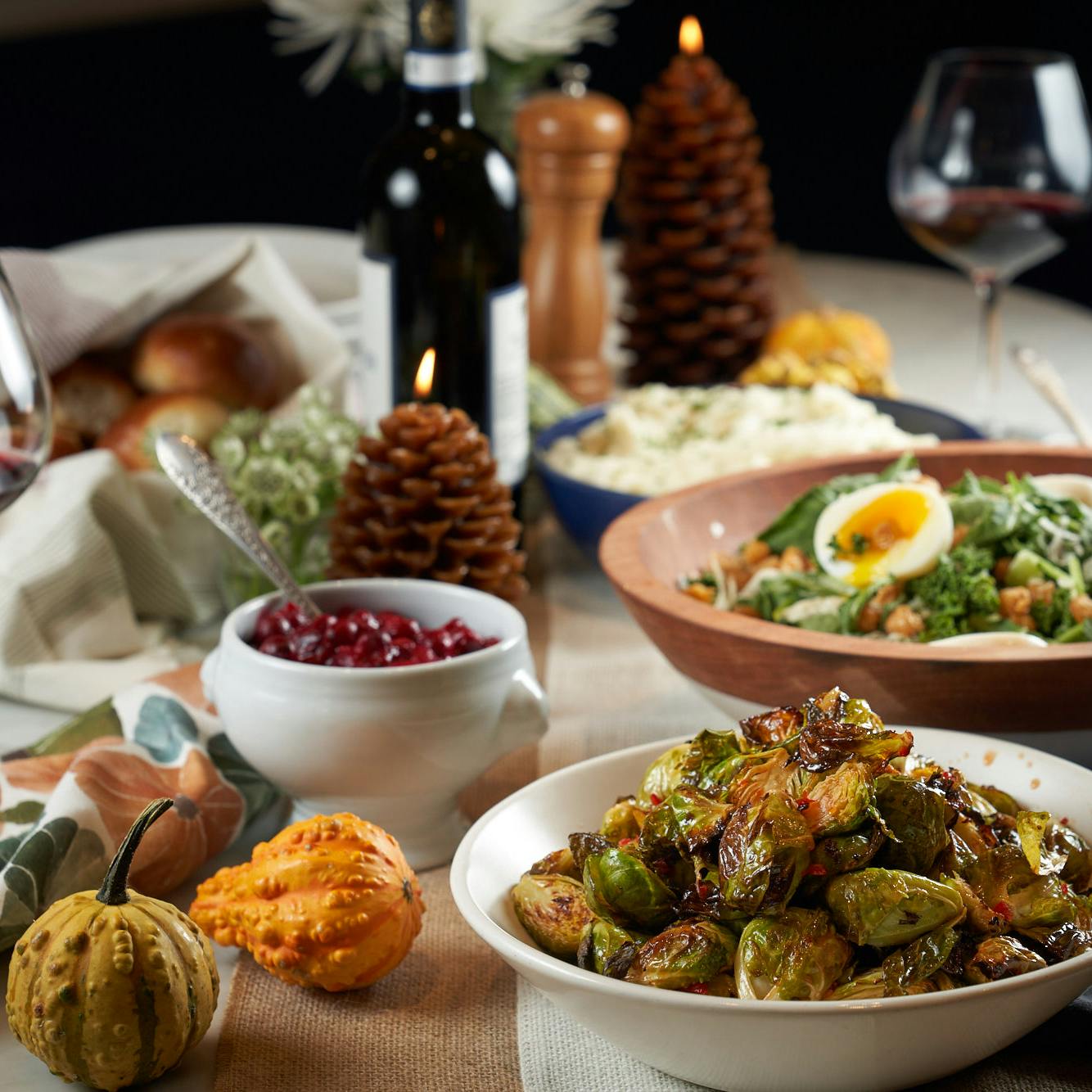 Daily Provisions' Thanksgiving offerings are no longer available. Please check back for our December holiday offerings.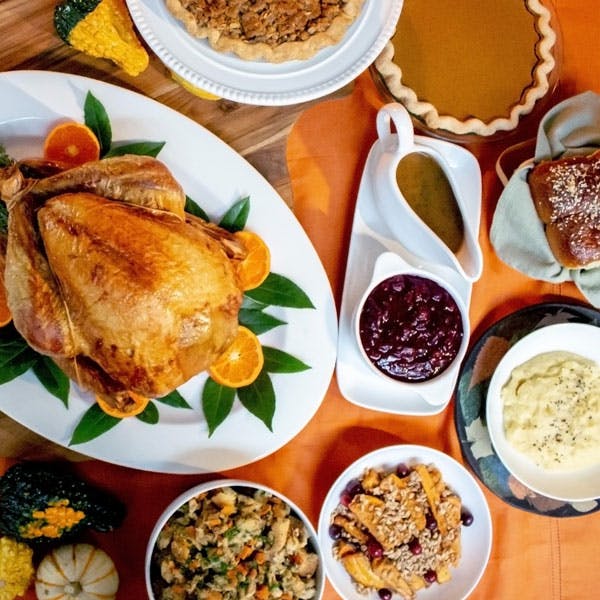 Union Square Events' Thanksgiving preorders are no longer available to pre-order. Please check back for our December holiday offerings.